Paintings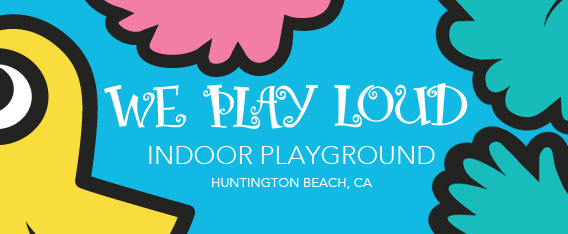 A few years ago We Play Loud indoor playgrounds opened. I created the branding for this cool start up and painted two 24′ murals in their flagship venue in Lake Forest, California. In late 2017 they opened their second venue in Huntington Beach. I was commissioned to paint two more large scale murals for party rooms. They had to be designed in illustrator first and presented to the client. From there they were painted onto the walls. The background area was hand doodled with no preparation.
Drawing something freestyle directly onto someones wall is pretty nuts but this clients trusts me and allows me the freedom to get as creative as the brand allows. These characters and doodles have taken on a life of their own and are heavily featured in Birthday celebration photos almost every day. Bringing a smile to kids faces and allowing me to bring unique branding makes We Play Loud among my top clients to work for. I suspect more venues will open very soon as this brand gains more and more popularity.
View Full Post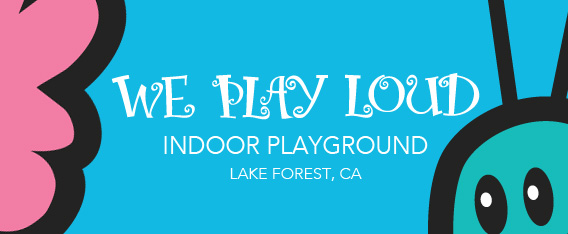 We Play Loud Branding, Murals & Columns
For the past few months I have been working with a start up company here in Lake Forest, California called We Play Loud. We Play Loud is an indoor playground for children to run wild in. I created all of the branding for this company based on a set color theme and list of characters.
The Lake Forest venue has two 25′ murals for their birthday party rooms and 4 columns painted with characters. Each four sided column shows different scenes with the core characters. The two mural center around the main characters, two adorable koala bears. The background for each wall was hand doodled straight onto the wall. This was pretty nerve wrecking to be honest. Drawing directly onto a wall with no eraser tool so to speak means getting it right first time.
I was also asked to return to create 4 chalk boards, 2 for the cafe area and one for each of the party rooms. WPL have been a pleasure to work with and the project, while exhausting was one one of my favorites to date. If you live in the Orange County area I suggest checking this place out with your kids. It's a lot of fun.
View Full Post