Uncategorized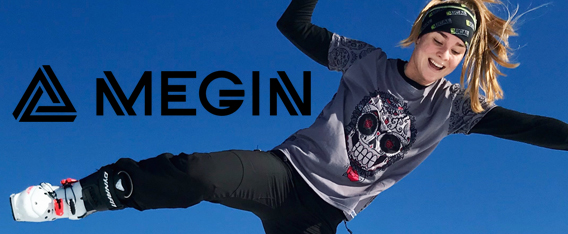 My art work is now being sold on t-shirts in Slovakia and I am pretty excited about that! I worked with Megin Clothing to create a line of apparel last year and now it is live in there web store. They make a range of apparel and accessories, including some unique cut and sew items. My art is featured on tees, custom tees and leggings. They also work with champion athletes to promote their brand and philosophy. The tees came out great and based on the images they sent to me, Slovakia looks beautiful. I'm stoked to have my art in this part of the world. Crazy to think how far your art can travel.
View Full Post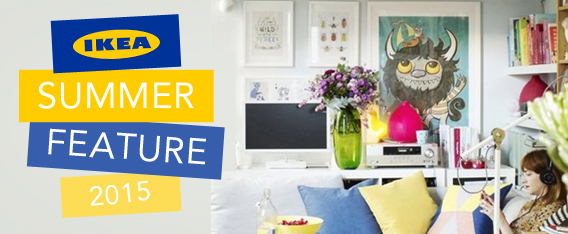 In the summer I was contacted by IKEA to give permission for them to use my art on the cover of their Life Magazine. I agreed but never heard back regarding the shoot or the feature. Recently a fan of mine noticed my art on the IKEA website and pointed it out to me. After a bit of digging I found out that it was featured in their magazine and my art made it onto the cover! Pretty flattering considering the distribution this magazine has.
The feature was about small spaces and how people use IKEA furniture to make the space work better. Éléonore Bridge's apartment is amazing and my art lives in her living room. You can see it hanging in the cover shot and internal shots. The art featured is called 'An Ode To Wild Things' and is available at the following places:
Prints : Curioos (this is where the print in the feature came from)
T-shirts : Threadless
Other products : Redbubble
View Full Post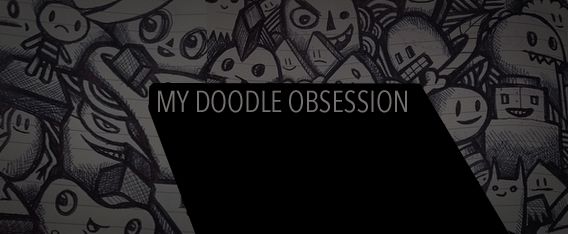 For a long long time I have doodled. So much so it has kind of become an obsession. Every surface seems appropriate for a doodle-fest. I always want to doodle all over freeway bridges, walls, containers, etc etc. I doodle a lot in sketchbooks, nothing new there, artists everywhere do that. More recently I have enjoyed doodling on three dimensional surfaces. Coffee cups, gift packages and consumer product boxes have all fell foul to my doodling ways.
I don't imagine they will come to much but I thought that way back in the early 2000's when I designed a 'doodle style tee' which has gone on to be one of my most requested styles of work. So who knows where this doodle madness will go? One thing is for sure, I like it. It has a cathartic effect on me and I have noticed I concentrate much better when doodling. During a meeting I seem to take more in, on a phone call I seem to listen better and when I am done covering a surface I feel pleased with the results. Doodling is part of my routine. It's here to stay and even if it doesn't result in more clients I like it very much.
View Full Post