Blog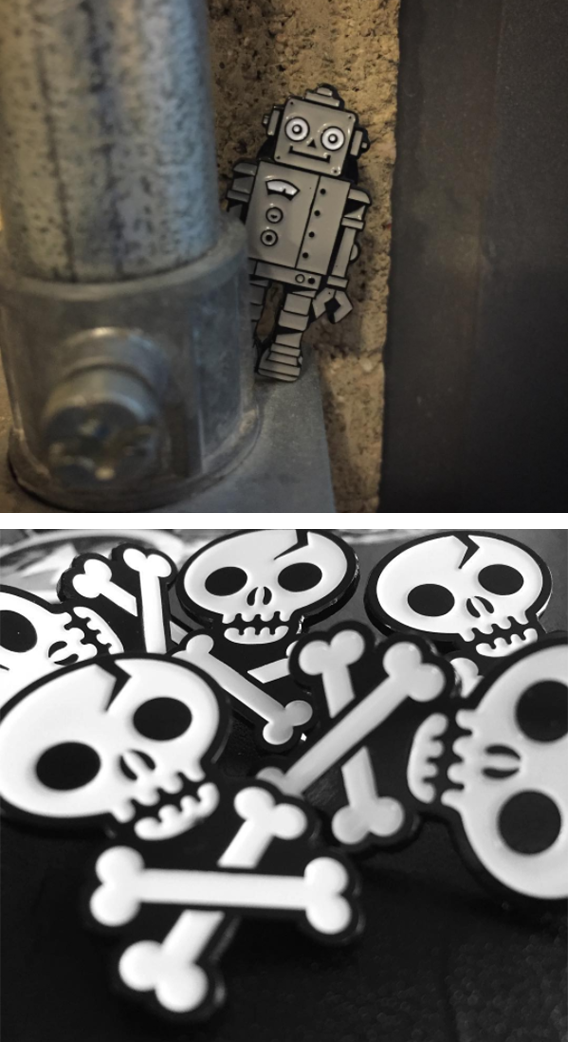 New Pins Release at TeeFury
Beep Bop, Beep Bop!
Enamel pins are on trend right now. As a fan of these little enamel beauties myself, I was chuffed to have my vintage robot and skull & crossbones art picked up by TeeFury. They took my original vector files and adapted them to work as 3D pins. They made my robot character into a cute little pin while keeping some really nice details! He's a 1.25″ soft enamel pin and is a limited edition of only 500 pieces. He'll only be available in this one pressing and judging by their other pins he should sell out pretty fast. The Skull & Crossbones logo is more simple and reflects the original art more closely. Only printed in 500 pieces, if you want one you should snag one now.
The Robot pin is available here.
Skull & Crossbones pin is available here.