Blog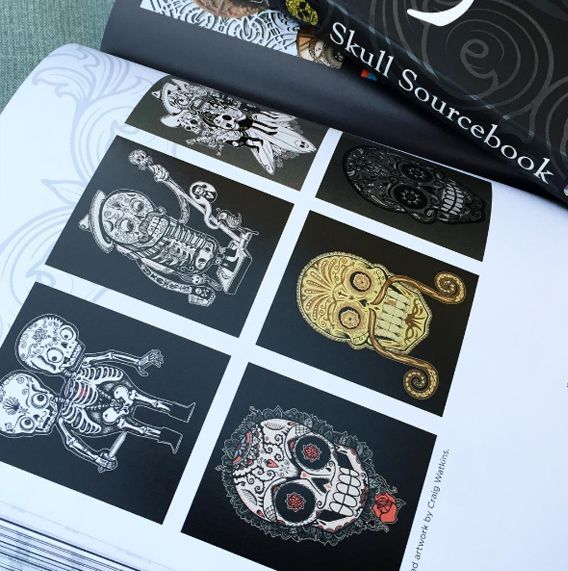 Race Point Publishing x wotto
Race Point Publishing release their Skull Sourcebook featuring wotto art. 
Race Point Publishing recently released their Skull Sourcebook. Referencing many artists, genres and symbols of the dead, this book is an in depth look at the skull. Skulls are one of the oldest symbols of our world, rich with cultural resonance and significance. From the origins of Aztec skull art and the Jolly Roger that was hoisted on pirate flags to the sugar skull for Mexico's Day of the Dead, skulls have a wealth of source history and, of course, a long line of artistic tradition. Skull Sourcebook features hundreds of different skull images and artworks.
I was one of many talented artists to be asked to contribute to this book and was honored to be placed amongst some of my favorite artists ranging from the tattoo world to modern art giants. They selected several of my Day of the Dead skull pieces to showcase in the book and I am credited in the back pages with a small bio. When I received my copy of the book I was super happy to see other artists I know included. It's always great to see your peers represented.
If you are into skulls, just getting started drawing skull or just want reference material this book is a great resource. It's available in all the usual online places and comes highly recommended by me.