Blog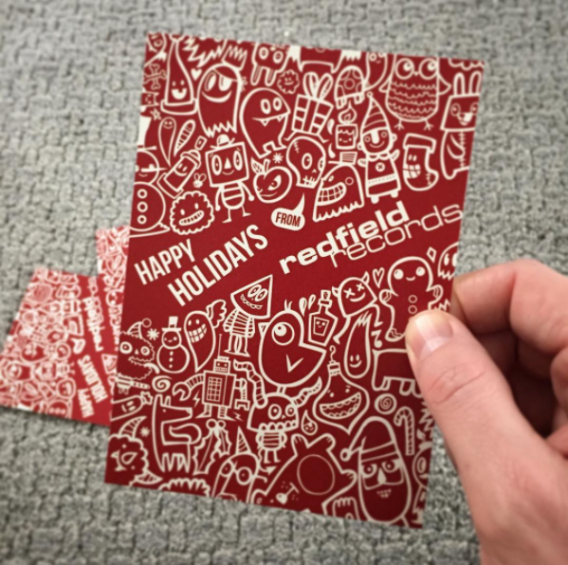 Redfield Records Holiday Card
Happy Holidays from the good folks at Redfield Records!
Redfield Records are a record company in Germany who love my doodles. I previously designed promotional materials for them and this year I was asked to design their official holiday card. They wanted a simple yet reflective design to send out to all of their bands and contacts. We decided on a doodle of characters all symbolizing the different diverse aspects of their business. We trickled in some characters that are holiday favorites too. The message was simple and the card came together nicely.
These clients are always the best. Easy to work with, allow creative freedom and send you goodies once the job is complete. It's also awesome to know that my art will be sent out to hundreds of people all over the globe to wish them a "Happy Holiday".