Blog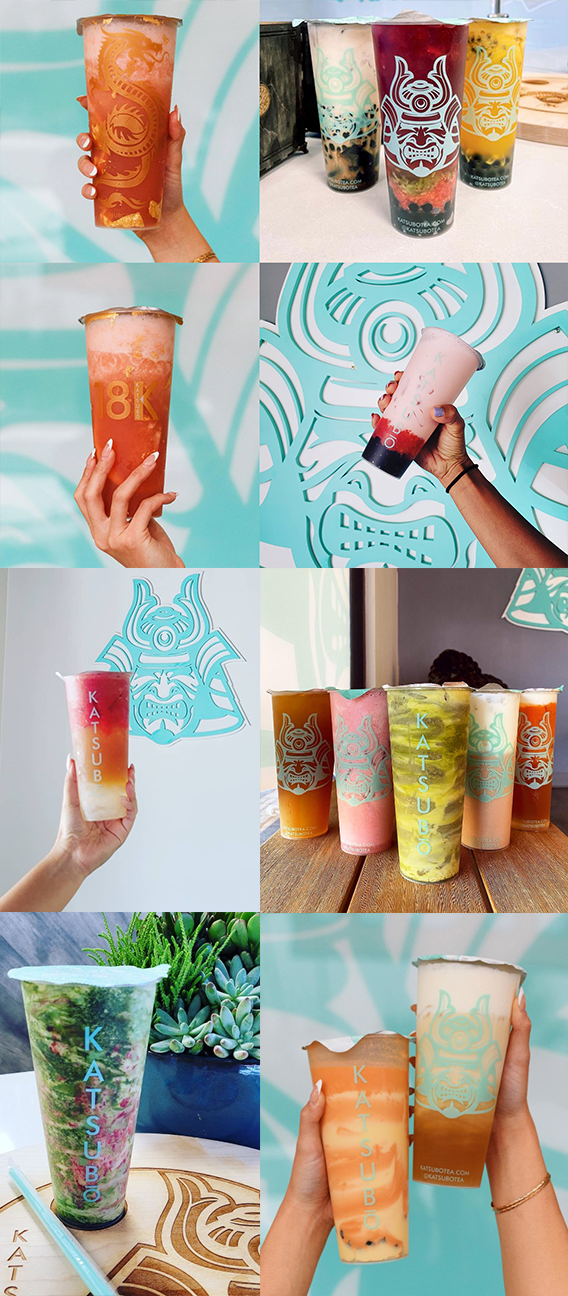 Katsubō Branding
Katsubō hand crafted tea is a new brand based out of Orange County California. I was asked to work with them to develop a logo and branding for packaging, retail space, uniforms and products. The logo went through many iterations but the client decided on a Samurai as it reflects the service part of their business. On every Katsubō cup you will find the face of a Samurai. The word samurai comes from the Japanese verb saburau, which means "to serve". The typography needed to be clean and fresh with the ability to run vertically and horizontally for product application.
Packaging is the largest part of the brand because the cups, bags, foil seals and boxes are all very client facing. These items are what are taken away from the retail space. The cups also had to be mostly transparent so the beautiful drinks could be seen. The tea is really the show stopper for this brand. Sourcing only the finest Premium teas, using only the freshest ingredients and supporting organic farmers Katsubō's teas are very special. The tea is a multi-cultural new-age fusion beverage that takes influences from: Japan, China, Taiwan, Vietnam, Belgium, France, Korea and Italy. I have tried many and they are all unique and delicious.
The items designed included Logos, cups, lids, cup sleeves, bags, cup carriers, stencil, staff t-shirts, aprons, masks, drink holder, gift cards, Taiyaki box, store signage, window decals and marketing graphics for social media. A lot of the packaging utilized a pattern I created with many icons and images related to the brand. When the design was complete and the stores opened the branding worked very well together for a consistent customer experience. This project was a good change of skill sets for me. So often I am employed to do similar things but on this occasion I got to work on something very simple, yet had to tick many boxes. They have stores in Mission Viejo and Fullerton, CA. I really enjoyed this one and having tasted the products I think Katsubō is poised for a lot of growth. You can see more of the work here.