Packaging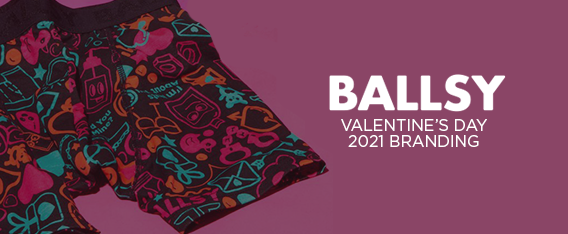 Building on the success of my work with Ballsy for a limited edition line and a holiday line, I was asked to design some branding for the valentine's collection. The collection consisted of a new Valentine's body wash, a gift box set, boxer shorts, and socks. A pattern was created in keeping with my past branding, as well as a new cupid character. As always, Ballsy was an awesome brand to work with. They also took great photography and marketed the product really well. It's always great to see my art on product but when brands present it so well it makes it all the better.
View Full Post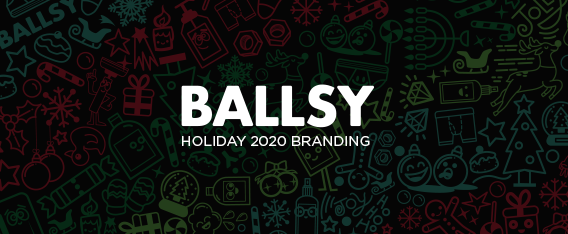 In early 2020 I was commissioned to work with Ballsy. A mens hygiene company with the goal of raising awareness of testicular cancer. I was extremely pleased to work on this packaging project because I feel it is an important goal to support. The original product I design was very well received and so recently Ballsy asked me back to work on their holiday 2020 branding campaign.
I designed a range of packaging, boxer shorts and web pages to support the Jolly Jewels and Keep Your Jewels Jolly branding campaign. The campaign is currently in full swing and you can support this brand here. I love when businesses return for more work based on the success of a past project. It's really great to build these kinds of relationships. Ballsy is up there as one of my favorite brands to work with. You can see the whole collection here.
View Full Post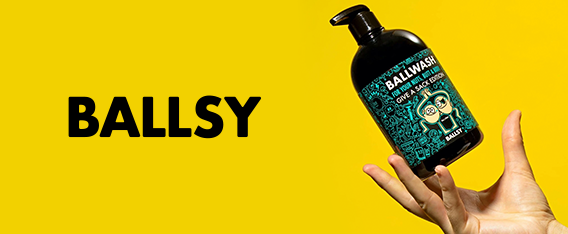 I was honored to be asked to illustrate this amazing product for BALLSY. I designed a vector based doodle that wraps around the bottle. I also created two "ball" based characters and a "how to check yourself" info-graphic. This important brand are raising money in support of April being Testicular Cancer Awareness Month. For each sale of their Ballwash they donate to the Movember Foundation. Their range of healthcare and hygiene products encourage men to check themselves for any irregularities that may be an early sign of Testicular Cancer. This cancer is the most common cancer in young men! Supporting a brand like this is important to me. The product is available HERE.
View Full Post