Branding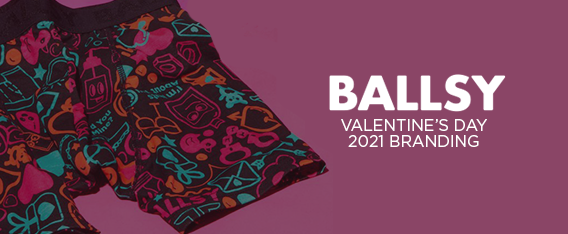 Building on the success of my work with Ballsy for a limited edition line and a holiday line, I was asked to design some branding for the valentine's collection. The collection consisted of a new Valentine's body wash, a gift box set, boxer shorts, and socks. A pattern was created in keeping with my past branding, as well as a new cupid character. As always, Ballsy was an awesome brand to work with. They also took great photography and marketed the product really well. It's always great to see my art on product but when brands present it so well it makes it all the better.
View Full Post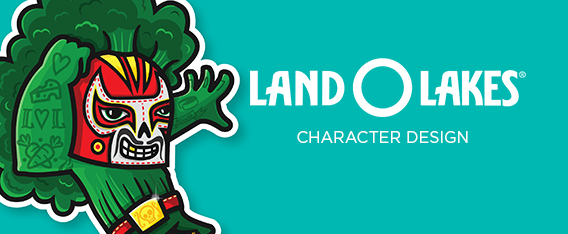 Land O' Lakes approached me in early 2019 to work on a project for their Food Service division. Land O' Lakes supplies dairy products to retail, kitchens and schools. I was asked to create a set of characters to encourage young people to make healthier choices when eating at school. I created 5 characters based on popular products that are made available to schools from Land O' Lakes. Cheese, vegetables, fruit milk and mac n' cheese were the products I was given to create characters.
The final characters were a broccoli Lucha Libre, a mac n' cheese super hero, a cow professor , a family of cubed cheese and a dashing strawberry hero. These characters needed to be bright, bold and full of movement. Using the brand's existing color palette I tried to make each character have an individual story. Launching in 2020, these characters were used to create posters, stickers, trading cards and other promotional items. Schools across America will have these characters adorning their cafeteria walls and kids will trade these cards. Hopefully it will encourage kids to eat better and add a splash of color to their dining experience.
View Full Post